Last updated on May 24th, 2017 at 01:56 pm
Charles Scott & Partners provided Civil/Structural engineering design for the construction of a 3-storey teaching facility within the existing Campus. This comprised two teaching wings joined by a central drum housing administration and common areas.
The building spans over an internal roadway to link to the existing Renfrew Building.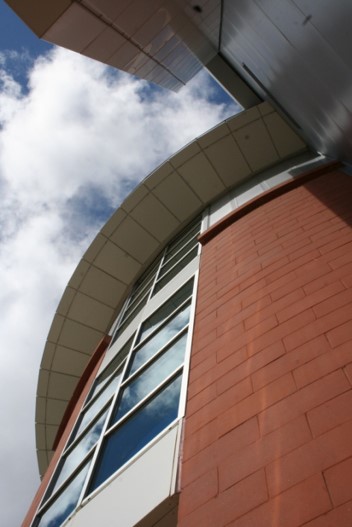 The building is a structural steel frame with in-situ reinforced concrete floor slabs supported off pile reinforced concrete foundations.  Demolition of existing buildings on the site was required to accommodate the new build.  Traffic and public management are a high priority as work is ongoing during term time.